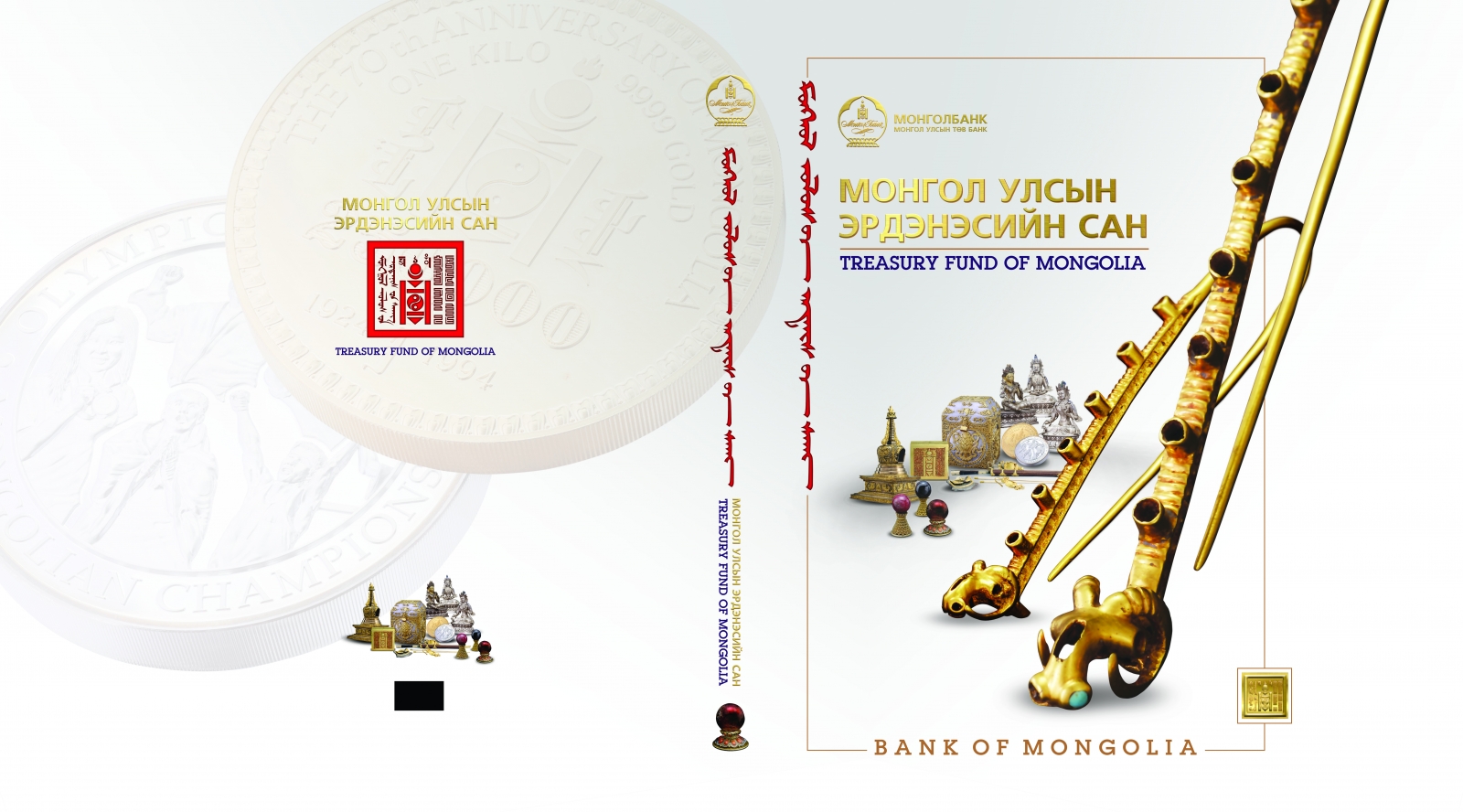 The Government of People's Republic of Mongolia, together with Russia, established the Mongolian Trade and Industry Bank (Bank of Mongolia) on June 2, 1924, and started building up the state treasury collection.
The Bank's devotion to enrich the state treasury results a rich collection of rare and precious items of the history and culture of Mongolia. On 1983 of the Council of Ministers of the Republic of Mongolia, established the separate unit "State Fund of Valuables and Treasures" at the State Bank (Bank of Mongolia).
In 1994, the "Treasury Fund Law" was approved by the Parliament, which legalized the operation of the State Treasury Fund and guaranteed its inviolability. It is also stated in this law that Bank of Mongolia manages the activities of the Treasury Fund.